[/et_pb_column]
Sign up to receive weekly updates from ECECD via email! 
Reports of Shigella in Child Care Centers
DOH has made us aware of several cases of diarrhea in child care centers due to a bacteria called Shigella. Shigella is contagious, easily transmitted, and can be resistant to treatment, which makes preventive measures critical.
 
The most common symptoms of Shigella infection are diarrhea, abdominal pain, fever, severe cramping, and vomiting. Most people with shigellosis feel better after a week of illness. The symptoms usually appear within 1 to 3 days after exposure. Some infected persons do not have any symptoms.
 
Most Shigella infections will go away without treatment. However, there are some instances where your health care provider may recommend treatment with antibiotics to make you feel better sooner and shorten the time Shigella are present in your stool.
 
We'd like to remind all child care providers to keep an eye out for diarrheal disease in children and staff and enforce strict hand-washing and environmental cleaning. Children and child care providers who are diagnosed with Shigella should be excluded until diarrhea has resolved and they have had two negative stool tests at least 24 hours apart.
 
Below are links to DOH fact sheets in Spanish and English.
nmhealth.org/publication/view/general/5134/
En Español: Informes sobre infección por Shigella en guarderías
El Departamento de Salud nos ha informado de varios casos de diarrea en centros de cuidado infantil debidos a una bacteria llamada Shigella, la cual es contagiosa, se transmite fácilmente y puede ser resistente al tratamiento, por lo que las medidas preventivas son fundamentales.  
  Los síntomas más comunes de la infección por Shigella son diarrea, dolor abdominal, fiebre, calambres intensos y vómito. La mayoría de las personas con shigelosis se sienten mejor después de una semana de enfermedad. Los síntomas suelen aparecer entre 1 y 3 días después de la exposición. Algunas personas infectadas no presentan ningún síntoma. 
  La mayoría de las infecciones por Shigella desaparecen sin tratamiento. Sin embargo, hay algunos casos en los que el médico puede recomendar un tratamiento con antibióticos para que sentirse mejor antes y acortar el tiempo de presencia de la bacteria Shigella en las heces. 
  Nos gustaría recordar a todos los proveedores de servicios de cuidado infantil que estén atentos a las enfermedades diarreicas de los niños y el personal y que apliquen medidas estrictas de lavado de manos y limpieza ambiental. Los niños y los proveedores de servicios de cuidado infantil a los que se les diagnostique infección por Shigella no deben acudir a las instalaciones hasta que la diarrea haya desaparecido y hayan tenido dos análisis de heces con resultados negativos con al menos 24 horas de diferencia.  
  A continuación encontrará enlaces a las hojas informativas del Departamento de Salud en español e inglés. 
ECECD offers expansive supports to families as children head back to school
The New Mexico Early Childhood Education and Care Department (ECECD) released an updated list of resources for families as children head back to school. During the 2023-2024 school year, New Mexico families will have greater access to child care, PreK, Home Visiting, and other early education and care programs than any previous year.
Read the complete press release here
En Español: El ECECD ofrece amplios apoyos a las familias en el regreso a clases
El Departamento de Educación y Cuidado en la Primera Infancia (ECECD, por sus siglas en inglés: Early Childhood Education and Care Department) de Nuevo México publicó una lista actualizada de recursos para las familias para el regreso a clases. Durante el año escolar 2023-2024, las familias de Nuevo México tendrán mayor acceso al cuidado infantil, al PreK, a las visitas al hogar y a otros programas de educación y cuidado en la primera infancia que en años anteriores. 
Lea el comunicado de prensa completo aquí
Announcing – Important Originating Agency Identifier (ORI) Update for Background Checks
We are excited to announce the ECECD Background Check Unit has been granted an ORI number: NM931220Z! This update applies to Child Care Centers, Child Care Homes, and the Family, Infant, Toddler (FIT) Program and Home Visiting participants.
View the complete updates here
En Español: Anuncio de una importante actualización del identificador de la agencia de origen (ORI, por sus siglas en inglés: Originating Agency Identifier) para la verificación de antecedentes penales
Nos complace anunciar que la Unidad de Verificación de Antecedentes del Departamento de Educación y Cuidado en la Primera Infancia de Nuevo México (ECECD, por sus siglas en inglés: Department of Early Childhood Education and Care) ha obtenido un número ORI: NM931220Z. Esta actualización se aplica a los centros de cuidado infantil, a los hogares de cuidado infantil y a los participantes del programa Family, Infant, Toddler (FIT, por sus siglas en inglés; Programa para Familias, Bebés y Niños) y del programa de visitas a domicilio. 
Consulte las actualizaciones completas aquí
Focus Redesign
ECECD has launched a redesign of FOCUS, New Mexico's Tiered Quality Rating and Improvement System (TQRIS). To ensure families, educators, and child care providers have a voice in this process, ECECD is partnering with agencies across the state to host feedback sessions, and engaging with national experts to collect information on best practices and community needs. ECECD has created a webpage to keep our partners and stakeholders aware of our progress, and to share information about the redesign work. Click here to visit the page!
For questions, more information, or to share feedback for ECECD to keep in mind during the redesign process, please email us at: FOCUSRedesign@ECECD.NM.gov
En Español: Rediseño de FOCUS
El Departamento de Educación y Cuidado en la Primera Infancia de Nuevo México (ECECD, por sus siglas en inglés: Department of Early Childhood Education and Care) ha puesto en marcha un rediseño de FOCUS, el Sistema de Calificación y Mejora de la Calidad por Niveles (TQRIS, por sus siglas en inglés: Tiered Quality Rating and Improvement System) de Nuevo México. Para garantizar que las familias, los educadores y los proveedores de servicios de cuidado infantil participen en este proceso, el ECECD está colaborando con agencias de todo el estado para llevar a cabo sesiones de intercambio de opiniones y colaborar con expertos a nivel nacional para recopilar información sobre las mejores prácticas y las necesidades de las comunidades. El ECECD ha creado una página web para mantener informados a nuestros socios y partes interesadas de nuestro avance y compartir información sobre el trabajo de rediseño. ¡Haga clic aquí para visitarla!
Si tiene alguna pregunta, desea más información o desea hacernos llegar sus comentarios para que el ECECD los tenga en cuenta durante el proceso de rediseño, envíenos un correo electrónico a: FOCUSRedesign@ECECD.NM.gov
Ongoing ECECD Supports: Waterford UPSTART, Elevate New Mexico and EPICS Provider Dashboard 
 Help with Child Care Finder Account:

ECECD launched New Mexico's Child Care Finder, powered by Wonderschool! You can sign up here today! The Wonderschool team is excited to support you through creating your Child Care Finder account and receive support to get your listing to the next level. Wonderschool's all-in-one tool is also available to you at no cost through the Elevate NM Child Care program – with actual Set-Up Coaches available along the way to offer training, support, and resources!

 Waterford UPSTART:

is an in-home kindergarten-readiness program to help children develop the foundational academic and cognitive skills needed for school success. To learn more about Waterford UPSTART, visit 

nmececd.org/waterford.org

.  

 
Elevate New Mexico: offers management tools that are available to child care businesses in New Mexico at no cost and includes access to business coaching, child care management software, and community coaching. Elevate New Mexico is also available in Spanish! Visit 

Elevate New Mexico Child Care,

 or text "ELEVATE" to 505-391-3176 to learn more! 
Owners, directors, and administrators of licensed and registered child care programs are encouraged to utilize the EPICS Provider Dashboard to improve their communications with ECECD. For EPICS Provider Dashboard information and support, visit: 

EPICS Child Care Provider Dashboard Information and Support.
En Español: Apoyos vigentes del ECECD: Waterford UPSTART, Elevate New Mexico y el tablero de proveedores de EPICS
¡El ECECD ha lanzado el buscador de servicios de cuidado infantil de Nuevo México "Child Care Finder", desarrollado por Wonderschool! ¡Registrarse aquí hoy! El equipo de Wonderschool está encantado de ayudarle a crear su cuenta de Child Care Finder y apoyarlo para llevar su inclusión en la lista al siguiente nivel. La herramienta "todo-en-uno" de Wonderschool también está disponible sin costo a través del Programa Elevate NM Child Care, con personal listo para instruirlo durante el proceso de configuración de la cuenta y ofrecerle capacitación, apoyo y recursos.
Waterford UPSTART es un programa domiciliario de preparación para el jardín de infantes que ayuda a los niños a desarrollar las habilidades académicas y cognitivas básicas necesarias para el éxito escolar. Para más información sobre Waterford UPSTART, visite org/waterford.org.
Elevate New Mexico ofrece herramientas administrativas, sin costo alguno, para las empresas de cuidado infantil en Nuevo México e incluye el acceso a asesoría empresarial, al software de administración para el cuidado infantil y asesoría para la comunidad. ¡Elevate New Mexico también está disponible en español! Para obtener más información, visite Elevate New Mexico Child Care, o envíe el mensaje de texto "ELEVATE" al 505-391-3176.
Se recomienda a propietarios, directores y administradores de programas de cuidado infantil autorizados y registrados, utilizar el tablero de proveedores de EPICS para mejorar sus comunicaciones con el ECECD. Para obtener información y apoyo sobre el tablero de proveedores de EPICS, visite: EPICS Child Care Provider Dashboard Information and Support | Early Childhood Education & Care Department (nmececd.org).
Special Education Stakeholder Listening Sessions
Special education students in New Mexico are facing challenges with their educational outcomes, resulting in achievement gaps between different subgroups. Families and advocates have expressed concerns about the available services for students with disabilities. To address these issues, the Legislative Education Study Committee (LESC) has taken the initiative to bring together stakeholders involved in special education. This effort aims to create a platform for meaningful discussions, learning opportunities, collaboration, and soliciting input. 
To achieve these goals, the LESC is organizing listening sessions and forming a special education stakeholder working group. The listening sessions will allow stakeholders to freely express their opinions, share ideas, and recount personal experiences. The special education working group will also focus on providing specific feedback on policy proposals presented by the LESC.
Learn more about these sessions here.
En Español: Sesiones de discusión con las partes interesadas en la educación especial
Los estudiantes de educación especial de Nuevo México enfrentan desafíos con sus resultados académicos, lo que da lugar a diferencias en el desempeño académico entre los diferentes subgrupos. Las familias y los defensores han expresado su preocupación por los servicios disponibles para los estudiantes con discapacidad. Para abordar estas cuestiones, el Comité de Estudios Legislativos sobre Educación (LESC, por sus siglas en inglés: Legislative Education Study Committee) ha tomado la iniciativa de reunir a las partes interesadas en la educación especial. Este esfuerzo tiene por objetivo crear una plataforma para tener debates significativos, oportunidades de aprendizaje, colaborar y solicitar comentarios y opiniones.  
Para lograr estos objetivos, el LESC está organizando sesiones de discusión y formando un grupo de trabajo de partes interesadas en la educación especial. Las sesiones de discusión permitirán a las partes interesadas expresar libremente sus opiniones, compartir ideas y contar experiencias personales. Por otra parte, el grupo de trabajo sobre educación especial se centrará en proporcionar información específica sobre las propuestas de política presentadas por el LESC.  
En este enlace hay más información sobre estas sesiones. LESC SPED Stakeholder Public Engagement.pdf (nmlegis.gov)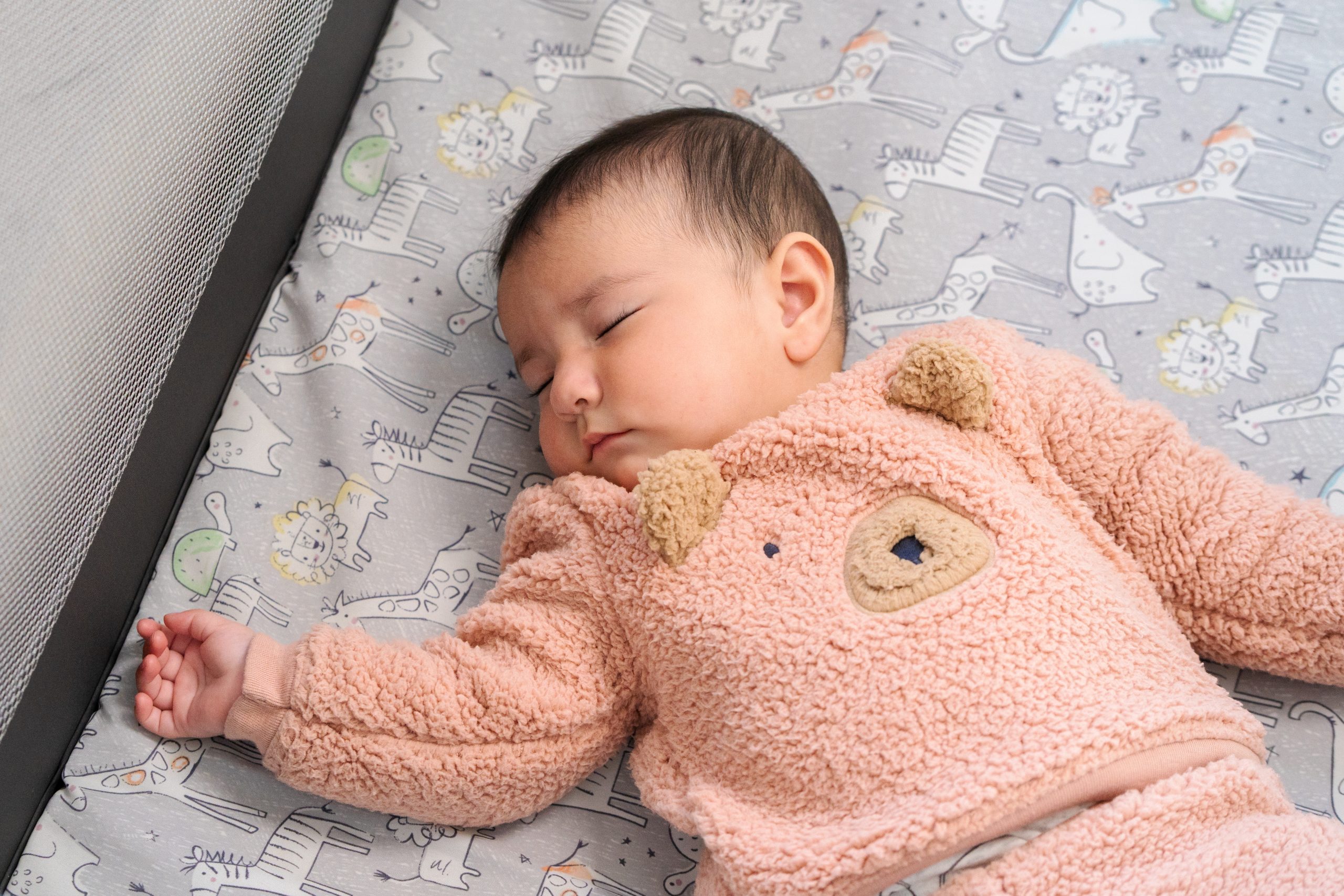 Safe Sleep New Mexico
There are many ways to ensure your baby's safety when they are sleeping. Whether using a bassinet beside your own bed, a crib in their own room, a cradleboard nearby, or a pack and play, keeping baby safe while sleeping is possible.
 
Learn how you can practice safe sleep your way at SafeSleepNM.org
En Español: Safe Sleep New Mexico (Sueño seguro Nuevo México)
Hay muchas formas de garantizar la seguridad de su bebé cuando duerme. Ya sea en un moisés junto a su cama, en una cuna en su propia habitación, en una cuna cercana o en una cuna corral (pack and play), es posible mantener al bebé seguro mientras duerme.
Aprendan a practicar el sueño seguro a su manera en SafeSleepNM.org
If you're struggling there's always help
The 988 Lifeline helps thousands of struggling people overcome suicidal crisis or other mental-health related distress every day. It is a network of over 200 locally operated and funded crisis centers around the country.
You are not alone. If you need someone to talk with about emotional, mental, behavioral, grief, suicide, or substance use concerns, you can engage in immediate support by calling 855-662-7474 or texting 988
En Español: Si estás luchando, siempre hay ayuda disponible.
La Línea de Vida 988 ayuda a miles de personas que están enfrentando crisis suicidas u otras situaciones de angustia relacionadas con la salud mental cada día. Es una red de más de 200 centros de crisis operados y financiados localmente en todo el país.
No estás solo/a. Si necesitas hablar con alguien sobre temas emocionales, mentales, de comportamiento, duelo, suicidio o consumo de sustancias, puedes recibir apoyo inmediato llamando al 855-662-7474 o enviando un mensaje de texto al 988.