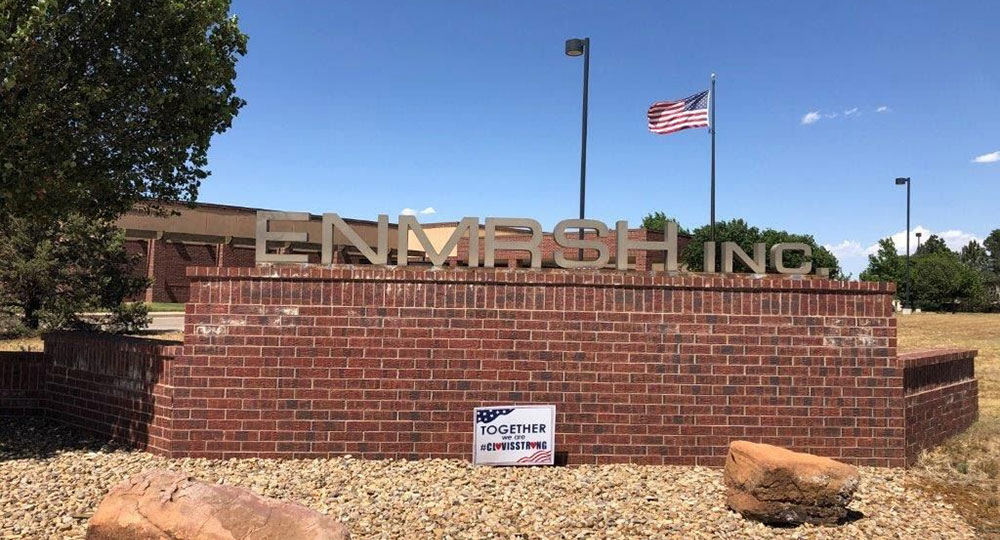 INTRODUCTION
Lula Brown is the Director of Early Childhood Services at ENMRSH, Inc., a Clovis, NM-based organization that provides services to enhance the lives of adults and children with differing
abilities.
ENMRSH's offerings include the Family Infant Toddler (FIT) Program, which provides high-quality early intervention supports and services for families of infants and toddlers with developmental delays – or at-risk of such delays. Below, ECECD talks with Lula about how the
FIT program works – and what it means for families and communities.
ECECD: Thanks for taking time to talk with us, Lula. Perhaps we could start by saying a word or two about FIT. How do the families who need these services find your organization, and what does it look like to provide them on a day-to-day basis?
ENMRSH: Good morning and thank you for taking the time to interview me about the work that we do every day on behalf of the children and families of New Mexico.
Families find our organization in a variety of ways. They can go to our website and submit a referral; area child development centers also share information about our services; and our local pediatricians do a wonderful job of sharing early intervention information.
When we connect with families, we provide Ages & Stages Questionnaires (ASQ) for children birth to three; this is a great first tool for assessing developmental progress. We also provide
developmental evaluations to determine if a child qualifies for our ongoing services. Once a child qualifies for services, we work with families to develop an Individualized Family Service Plan
(IFSP). Services and strategies are built around the family's needs, and families play a critical role in implementing the IFSP.
Prior to COVID-19, services were held in the home and community to support the child's participation in their natural environments. Currently, services are being conducted via telehealth (video-conferencing), and families continue to receive activities and resources to
complete in the home.
ECECD: Let's delve into a bit more detail. What kinds of developmental delays does ENMRSH encounter, and what activities, supports, and resources are helpful?
ENMRSH: We serve a wide variety of children and families, and developmental delays is just one of the qualifying areas that we address. We also work with established conditions, medical
and biological issues, and environmental risks.
Most of the developmental concerns that we learn about through the referral process are speech concerns, followed closely by motor concerns. Once we've gotten a sense for the challenges kids and families are facing, we customize activities, supports, and resources for them within their natural environments.
That can take many forms – providing support for parents around new diagnoses, connecting parents with Parents Reaching Out (PRO) or with child care or play groups, offering resources
around transitioning from formula to food or helping children sleep through the night, providing developmental activities within everyday routines, and much more. In each of these areas, we work openly and honestly with families to ensure they're getting the support they
need.
ECECD: That sounds like rewarding work! How long do your relationships with families typically last?
ENMRSH: Children can stay enrolled in our programs up to the age of three. Relationships last various amounts of time – and some even continue for years after the children have exited our
program.
For example, I had twin siblings that I served when they came home from the hospital 14 years ago; their mother has stopped by over the years so the twins and I can visit.
We also serve families with multiple children, so we can serve these families long-term.
The parents remember the difference our services make for their older children and want to come back for the younger children too.
ECECD: Thank you, Lula.
ENMRSH: Thank you!